1 Year Panoramic X-Ray and Progress
Ok, so I had a panoramic done this morning to take with me tomorrow when I see my OS for my pre-surgery consult. I'm so excited just to be getting closer to my actual surgery date! Anyway...I was purusing my Xray and I see this interesting area that looks like a hole (you can click on the pic if you want to see it bigger.) Coincidently it is directly above the area where I have been having issues. My left canine and my first and second left incisors are the ones that have been burning since SARPE. A dental friend of mine, also said it looks a bit suspect and if I were his patient he would refer me out to an ENT...which I have already been seeing. So if my OS says he also thinks it looks strange then I guess finding a new ENT is my next job. I will post more about this tomorrow after my appointment.
Here is a pic of my new smile with my new "obscure color" powerchains. I love this color, I think it is sortof a pearly color white, but I just think it looks nice. Below are my most current progress pics
Uppers 1/19/07 and today 2/13/07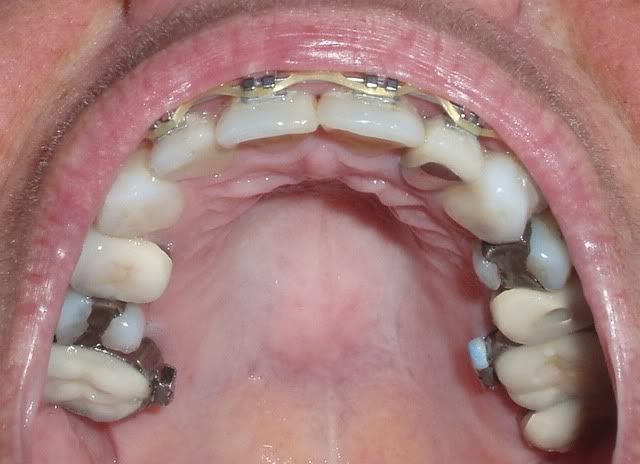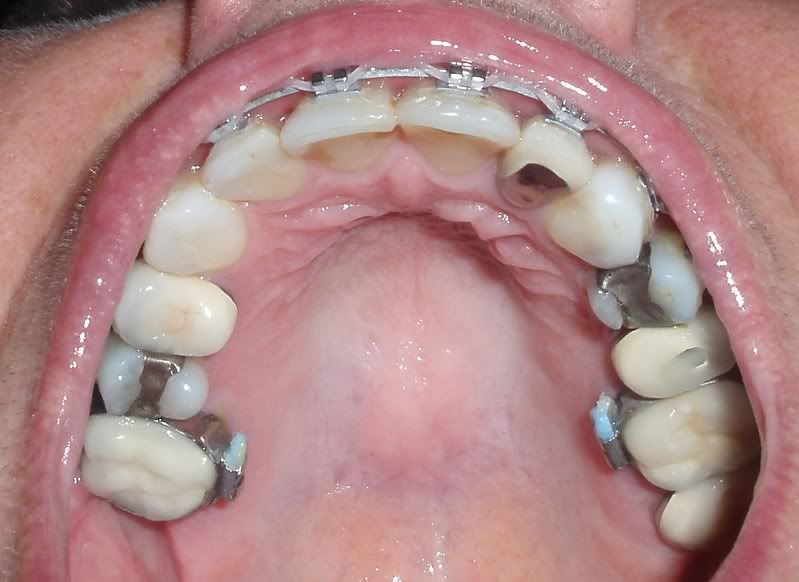 Lowers 1/19/07 and today 2/13/07. You can really see how they have opened up since my last visit. I think it must have been that giant #19 Steel wire.