Day 85/ Light At The End of The Tunnel!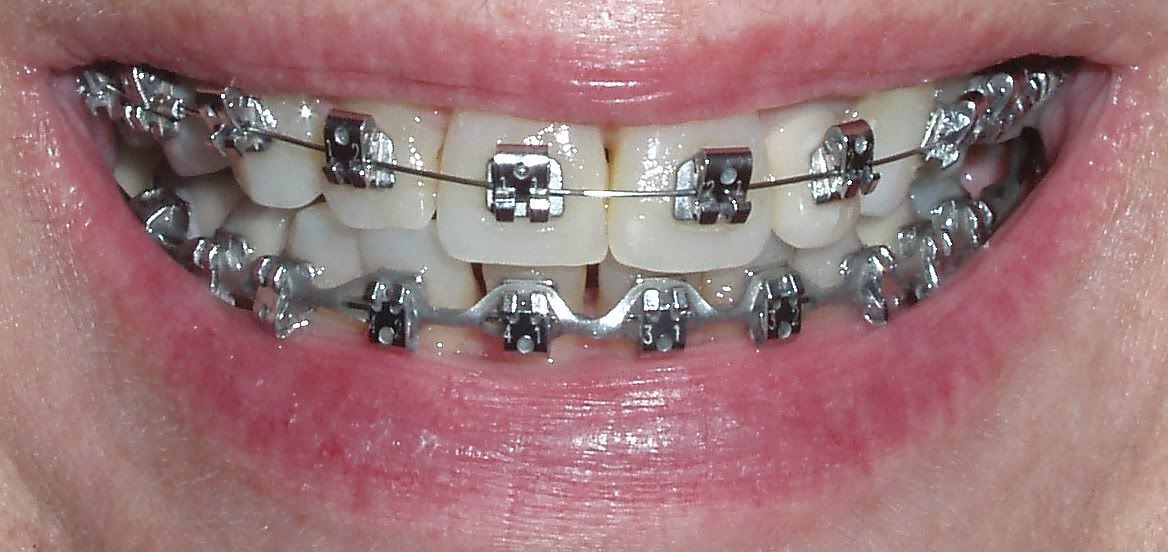 Here is my new 3 month post SARPE smile.
Today was the best day I have had in a very long time...well in at least 3 months that is. My teeth are feeling SOOOOOOO much better! No more achey molars! woo hooo, and I actually ate a 6 inch subway sandwich today with little or no difficulty. Now mind you I certainly cannot chew really hard stuff, but steak and pototo chips are back on the edible list so that is a big plus.
Changes are still happening in my mouth though. My teeth (especially in front feel tighter) and I now have a new archwire poking me in the cheek that I need to go get clipped tomorrow. This tells me things have been a moving, just wish my lowers would get with the program! LOL... As mentioned earlier in the week, nerves are still regenerating behind my left incisors. Up until yesterday, when I tapped them with my lower teeth they felt rather loose, and didn't have much feeling. Now they seem to be much more stationary and feeling has increased dramatically. They still have a ways to go before they are completely back to normal but they are making progress for sure. The TPA is better too! My tongue has pretty much adjusted to the inside clips now and does not feel so sore. I can actually go about my day and almost forget I have junk in my mouth which is so wonderful after that 8 weeks of horror with the RPE. The TPA is most definitely a huge improvement for us SARPE survivors! I'm so glad my ortho wanted to put it in!