7 Months Post SARPE
Well today is 7 months post SARPE (ok yesterday was offically 7 months but whats one day??) I Thought I would do a quick update as to how I'm doing, and just how far we have come in 7 months. Below are pics of my uppers, lowers, and my new smile as of today. I'm quite sure there is still a lot of change left to come with my upcoming jaw surgery and continued ortho work, but considering where I started things seem incredibly different now and I thought I would share what we have accomplished thus far.
March 3rd (day 1 with the dreaded RPE) and now October 15th, 2006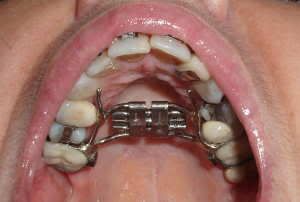 Lowers Feb 3rd (Day 1 in braces) and now October 15th, 2006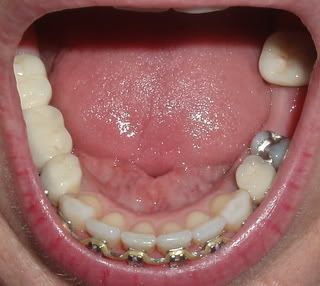 My smile February 3rd (Day 1 with Braces) and now October 15th 2006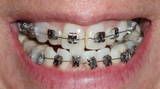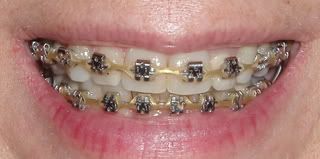 The last time I posted I still did not have full feeling back in upper left incisor and canine. They were still numb and very tender to pressure. In the past few days things have really changed in that area. I can honestly say that I'm still not 100% but I'm closer than I have ever been since surgery, and I'm confident that very soon I will have complete recovery and feeling in all of my teeth. Sensation is definitely almost back and my teeth no longer hurt when I apply pressure, so that is a big plus. I'm using this time frame as a gauge for my lower jaw advancement. I'm figuring it is going to take at least this long, perhaps longer to fully recover from it but at least I don't have to be so fearful as I'm confident that feeling will return after the surgery and also not afraid of the numbness anymore which is good.
Other than this there is not much else to report. I have another appt at the ortho on November 1 and we are going to take x-rays and models to see if I'm ready for surgery. I will keep you all posted and will try and post my x-ray pics. Chat with you all later!