Just about Surgery Ready!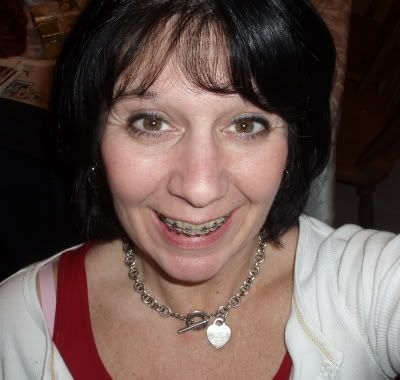 So, I had my adjustment today. The appointment turned out to be a very long ordeal, (just like last time) I was there almost 2 hours. They did impressions (which totally suck over braces I might add) they are so much more difficult to get off! I thought she might just yank my whole upper palate out trying to get those things off! LOL...it really wasn't that bad, but wasn't pleasant either. Anyway, we managed to get through that, then once the molds were dry the doctor gave me the news. Seems I'm just about ready...very close....to being ready for surgery. He said the spacing and fit looks great, however, he needs to do a tiny bit more leveling. Said my left side looks great and is fitting together perfectly, however, Due to the fact that I have a bridge on the right hand side and it can't be raised up, my teeth are not touching each other quite enough and there is a bit of a space between them. The ortho pulled off 4 of my brackets this morning and repositioned them. He says he needs to pull my right uppers down just a bit more so they meet my lowers better and that I should be ready for surgery by my next appointment (December 14th.)
He took off my powerchains on top and bottom today, put back the same giant wire on top, gave me a bigger one on the bottom, and a small bright pink powerchain running from my lower bicuspid back to my rear molar. I got to look in the mirror, and brush my teeth without the wires in. I could really see my teeth without all those powerchains and wires and was truly amazed! I think I may just end up with the Julia Roberts smile I had wanted! Woo Hoo! LOL! My teeth looked huge, and so white! It was crazy, but awesome!
I can already feel my teeth moving into there newly assigned position and so far it has not been too terrible. I asked about having the hooks inside my brackets (the ones used for the TPA removed) but the ortho says there is a 50/50 chance that he could have to put the TPA back if things start to move at all and he doesn't want to remove them just yet. So....he put some rubber thingys in the holes to make them slighly less scratchy. It helped a little bit, but not much. Oh well, guess I'm stuck with them. Looks like things are just about there though! Guess that will be my Christmas present.....having my teeth ready for surgery! I'm so excited!
Here are a few pics that really show the changes/difference in my face since SARPE. If you look closely you can see my face looks more fuller/heart shaped as opposed to oval. The apples of my cheeks are larger and more rounded, my smile is wider, and my eyes look more open and bright. Can you see the difference?