1 month til Surgery... The Countdown Begins
So today is exactly 1 month (30 days) til my surgery. I must say that I'm eerily calm about things at this point. I'm sure the nerves will start to kick in as the day gets closer but for now I'm enjoying not being stressed out about it all. I took another picture today so that I would have some to remember my old face by.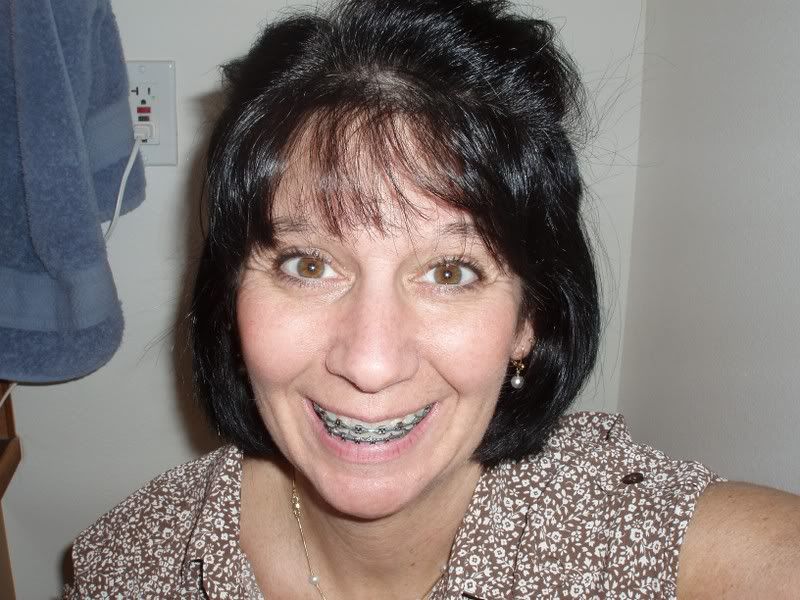 Not much going on in my mouth lately. I am excited though as my left canine finally appears to be rotating a bit like it should. I'm really hoping that after the surgery my braces drama will be short.
Honestly it would be totally cool to get the surgery done, and get my braces off before going back to work (3 months afer) I seriously doubt that it will happen but hey...a girl can dream right?
No word on my ECG or Ultra sound yet. I'm going to call tomorrow again though. I also need to find out whats happening with the denied Genio. The doctor was supposed to come up with some new documentation to support the benefits of genio on sleep apnea. So far I have not heard a word from them....so tomorrow I will be calling again. Staying on top of all this insurance stuff is a royal pain, I can't wait til its all over and done, and paid for!!