Day 4 Post Surgery Progression
Here I am in all my day 4 post surgical glory.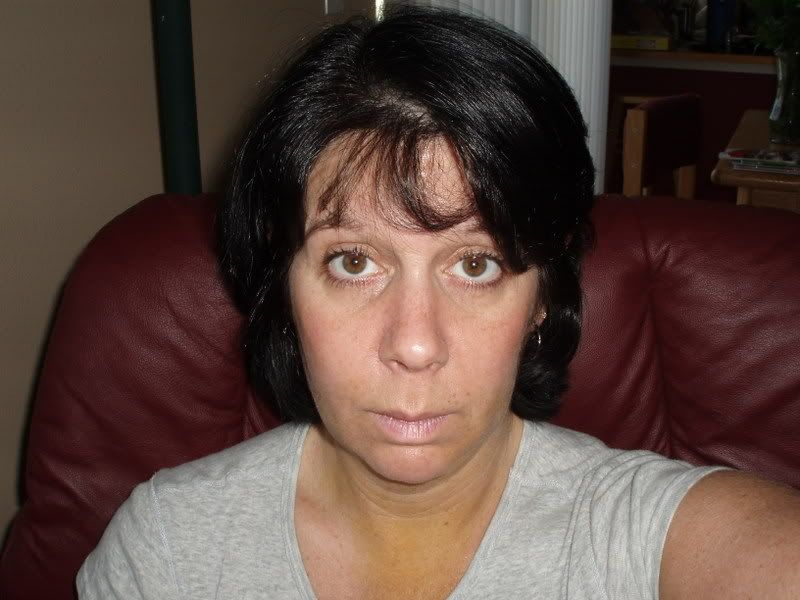 My swelling is coming down bit by bit each day, however, today things in my mouth feel very puffy. My bottom lip is burny and feels like it has been inflated with a tire pump. Things are a bit more achey today, and if you look at the Day 4 pic you will see that the lovely green bruising has starting to show up on my lower jaw bones and is swiftly making its way down my chest area. Things today are very prickly. Sorta like little nerve pulses all over my face. Mini electric shocks. Sometimes you go to touch them and where you feel them is not where you actually are feeling them. It's very bizarre. Last night my jaw joints were very tight. I could not close my mouth as it just felt like they were being stretched and pulled. I still can't really close and look at my occulsion very well I'm assuming that is/was from all the swelling in there, it is much better today but still far from perfect. I must admit that I'm feeling rather worn out today. I have not been getting very good sleep. Never more then 1.5 hours at a time without waking, and I think it is starting to wear on me. I have been sleeping upright in our Ekornes recliner chair. Thank god for that chair is all I can say, it is so comfortable and has been a life saver. My nose is still rather stuffy, and even when I get to sleep I end up waking within about an hour, hour and half with a stuffy nose. Things do seem like they are starting to settle down, but I imagine I have a few more sleepless nights ahead of me before it gets better. This whole surgery realy takes a toll on your both mentally and physically, it has not been as bad as I expected though so that is a plus.
I see the OS Wednesday at 1:00 for my 1 week follow up. I hope that my stitches are on their way out by then.
Here is a picture of my upper stitches.